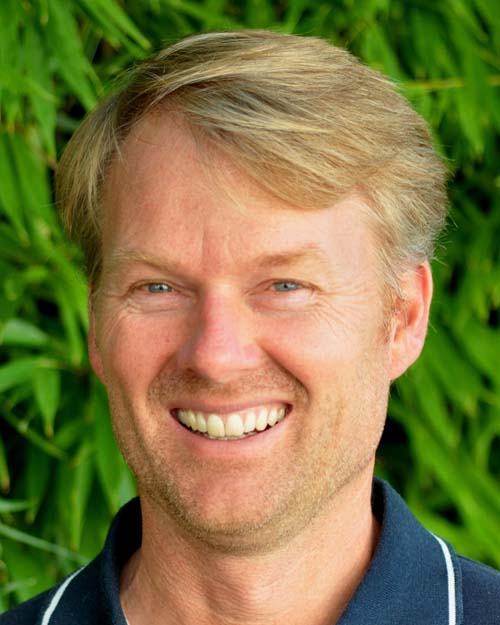 Godfried Schreur developed his interest in wild birds and nature at an early age and became involved as a volunteer in several Dutch naturalist associations. In 1991, after completing his Bachelor of Science studies in Nature and Landscape Management at the Van Hall Larenstein Institute (Velp, Netherlands), Godfried moved to Spain's Extremadura region for a stint of volunteer work with the conservation NGO ADENEX. Since 1994 Extremadura has been his permanent base, and there he co-founded with Ana Cordero the company ECOTUREX. He was one of the first specialized birding guides in the region, an activity that he continues to practice with great pleasure.
Godfried is a friendly guide with extensive knowledge and wide-ranging experience. He finds great satisfaction in sharing that knowledge and the beauty of nature with participants. He knows the geography of Extremadura and other interesting areas in Spain very well; he has also traveled, birded, and guided widely throughout Europe and parts of Africa. He is fluent in Dutch, Spanish, and English. Godfried also has a deep interest in other fauna (the study of bats is another specialty), flora, and humanity's role in landscape, culture, and history. Additionally, Godfried remains active in environmental causes to promote sustainable development and nature conservation.
Scroll down to see Godfried's current schedule of tours.
Have you checked out our new OutBirding with FieldGuides video series? It features episodes covering not just guided tours of great birds and habitats but also interviews with fascinating bird-folks, field techniques, tools of the trade, field recipes, and much more. This is a long-term venture that will share much of what our guides love about birds and birding, both their own experiences and their tips for enjoyable, enriching field time. Why not subscribe for a modest annual or monthly fee?
Client comment
"The tour was excellent. Best features were the guides, the places visited, and the smooth conduct of the tour. Godfried Schreur is a gem! I'd go on any tour that he's leading!" E.L., SPAIN: LA MANCHA COTO DONANA & EXTREMADURA
"An awesome experience. We had a great time and enjoyed having 'quality time' with the birds. The scenery was outstanding as well. We would love to go back. Guide Godfried Schreur did an outstanding job. He is a knowledgeable, enthusiastic, warm-hearted individual with a good supply of patience." K.K., ICELAND
Godfried's Upcoming Tours