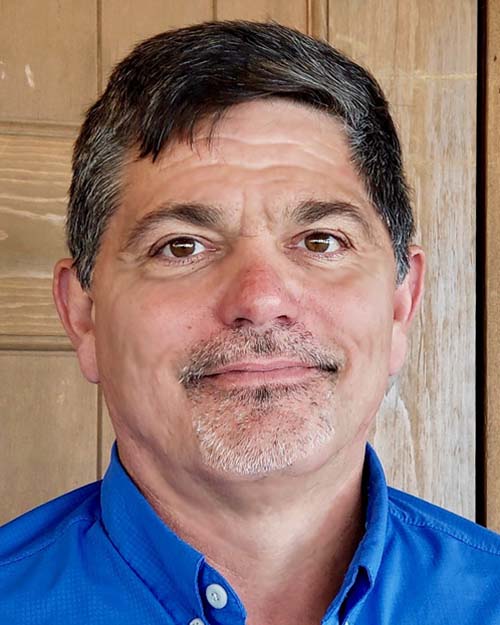 Ned Brinkley has been birding with passion since 1971, when a luminous Prothonotary Warbler in the Great Dismal Swamp set the course of his life permanently. Vocationally, he has been a professor of European literature and film (at University of Virginia), General Manager of boutique Hotel Cape Charles, Director of Manufacturing at New Ravenna Mosaics & Stone, owner-operator of Sterling House Bed & Breakfast, editor-in-chief for 20 years of North American Birds, and an author of many articles and books on birds and birding, among them the National Wildlife Federation Field Guide to Birds of North America.
He began leading field trips in 1980 and guiding tours in 1993, working for several companies before coming to Field Guides from 1998 through 2011. Much to our delight, Ned returned to full-time Field Guides work in 2019!
You will encounter Ned on tour occasionally, either on itineraries of his own crafting (Finland!) or if called into the field to lead or co-lead another tour on the Field Guides schedule--with a deep and wide-ranging knowledge of all things birds and birding, he could be a real asset on a tour almost anywhere.
In between those short stints on tour, Ned is hard at work putting together those visually appealing and informative Field Guides items arriving in your mailbox or your inbox...our quarterly newsletters, our annual catalog, and our monthly emailings and Recent Photos galleries. We're delighted to have him at the helm of these numerous efforts.
Links for Ned
Here are a couple of links relating to Ned that we think you'll enjoy:
Links to a variety of Ned's writings on birds and his book reviews, as well as some academic pieces
The "Local scoop" from the Eastern Shore featuring his field guide
Ned's Upcoming Tours
FINLAND SPRING: WOLVERINES, OWLS & WILD-WILD GROUSE
Status: Waitlisted
May 15-28, 2021 ($6325) with Ned Brinkley & local guide
Tour Limit: 11
A superb itinerary from the capital to the Arctic Circle, following the flow of spring migration in search of displaying grouse, nesting owls, lekking Ruffs, and special mammals, including Wolverines.
ALASKA FALL GOLDMINE: RARITIES ON THE PRIBILOFS & ROSS'S GULLS IN BARROW
Status: Waitlisted
Oct 6-10, 2021 - Part Two (Fee TBD / 2020=$2750) with Ned Brinkley
Tour Limit: 7
A fall adventure in two parts to the far north, Part I to St. Paul Island in the Pribilofs for migrants and vagrants, and Part II to Barrow for the legendary Ross's Gull, loons, eiders, and possibly even Polar Bear and Ivory Gull.