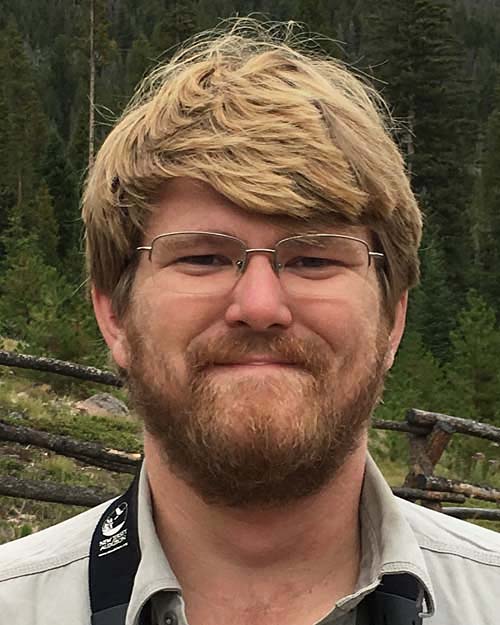 It's impossible to comprehend even as we type these words. Tom Johnson, our "Albatross," died unexpectedly Sunday morning, July 23, at his home in Cape May from a sudden illness. There truly are no words to express our shock and profound grief at losing such a dear friend and colleague.
There are some people you are just glad to know. Directly, closely, casually, peripherally, deeply, or once for a half hour. You are glad to be in their orbit, however many times you have the chance to spin around. They have a gravitational pull, whether you're at arm's length or on the other end of a Zoom signal bouncing off a satellite somewhere. They give a comfortable feeling, a warm embrace of acceptance and caring, of thoughtfulness and consideration, of curiosity and attention, of knowledge and sharing, of this moment together being precious. Such a source of joyful gravitation was Tom. We fortunate satellites, entangled near and far, now find ourselves bereft without that pull. We can hardly believe it, and we will miss you terribly, Tom, but you shine in our hearts.
Our love goes out to Melissa Roach, Tom's fiancée, and Tom and Melissa's families and many friends.
Click on this link to read Tom's obituary in his hometown paper.
People have inquired with us about how to make donations in Tom's honor. In September, a *spotfund was set up by friends to benefit Melissa. You can click here to learn more about this effort.
If additional information about a memorial for Tom becomes available, we will post it here as well.
---
Tom came to Field Guides in 2014, joining Megan Edwards Crewe to co-lead a Spring in Cape May tour. It was apparent from Day 1 that Tom not only was expert in all things avian but, equally important for Field Guides and its clients, had a deft and easy touch with people and a keen head for trip logistics. Participants returning from that first tour with Tom submitted delighted tour evaluations, the first of many hundreds to come.
In that first year, Tom co-led eight U.S. trips with Megan and other senior Field Guides to confirm that both he and we wanted to move forward in planning a full-time guiding schedule together. In 2015, we diversified his schedule to include Costa Rica, Trinidad, the Dominican Republic, Puerto Rico, and Australia, in addition to 6 destinations across the U.S.
In subsequent years, Tom added Mexico, France, Brazil, Antarctica, Jamaica, Argentina, India, Colombia, and Panama to his schedule, preparing for and handling each destination, avifauna, and new set of logistics with his characteristic aplomb and skill. By the time of his death, he had guided almost 120 tours and hosted nearly 1200 participants on those trips.
As he gained experience at Field Guides, Tom participated more and more in the inner workings of the business, contributing to key discussions and projects at the company and serving on our Board of Directors and New Guides Committee. He became a shareholder in 2020.
As the pandemic hit in early 2020 and our tour operations came to an abrupt halt for 13 months, Tom was a regular contributor to our "Take a break with us..." video series. In the fall of 2020, we launched our OutBirding subscription video service, where from the beginning Tom played a central role in developing OB's website presence and overseeing and developing new video content.
Tom's life was one of near-constant birding and interaction with friends, colleagues, and loved ones. His contacts in the birding world reached far and wide, and it seemed there were few birders he did not know or who did not know or know of him. He will be greatly missed by the worldwide community of birders he touched so deeply.
As a colleague and partner at Field Guides, Tom was a joy to work with—always thoughtful, considerate, looking for ways to improve numerous aspects of the business, and willing to go the extra mile to help out. The joy he brought to everything in his life and actions—and to others with whom he interacted—provided a warm embrace for everyone in his orbit. His presence will shine on with all of us at Field Guides in innumerable ways large and small.