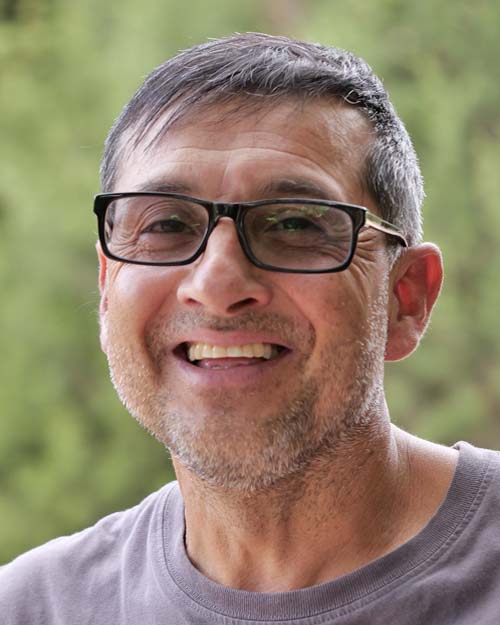 Willy Perez, who was born in Ecuador, has been leading birding tours for more than fifteen years. He also served as a resident guide at Maquipucuna Reserve on the west slope of the Andes and at Kapawi Lodge in the Ecuadorian Amazon, mastering the art of finding and identifying the many secretive birds of the lowland rainforest. He worked protecting marine turtles in Costa Rica, and on bird conservation in northwestern Ecuador.
Willy joined Field Guides in 2011 and has been delighting our tour groups ever since; his schedule includes tours to all parts of Ecuador as well as to Chile and Argentina. He lives in England with his wife, Fiona, and their two daughters. He speaks excellent English and has an engaging and outgoing personality that makes every tour he leads enjoyable and fun.
Scroll down to see Willy's current schedule of tours.
Have you checked out our new OutBirding with FieldGuides video series? It features episodes covering not just guided tours of great birds and habitats but also interviews with fascinating bird-folks, field techniques, tools of the trade, field recipes, and much more. This is a long-term venture that will share much of what our guides love about birds and birding, both their own experiences and their tips for enjoyable, enriching field time. Why not subscribe for a modest annual or monthly fee?
Client comment
"I cannot praise Willy highly enough: his extraordinary recognition of bird songs and calls, his ability to locate the birds and help everyone see them, his vivacious energy and sense of humor. He brings the added dimension of having grown up and worked in Ecuador for many years. Throughout the trip, he shared fascinating background about the reserves and parks, ecology, environmental issues, indigenous communities, and history. What a terrific storyteller he is! And what fun it is to bird with him. I would go anywhere Willy is leading a tour. If Field Guides announced a tour with Willy, say, to Rochester, New York, you bet I'd sign up!" J. D., JEWELS OF ECUADOR
"I have had very good experiences with Field Guides in the past, and this was no exception! Being on the Nemo III for the week was great. Guide Willy Perez's kindness, humor, and expertise were a joy to behold and benefit from. He made sure that we all got on those various and sometimes difficult finches. Really can't say enough good things about him." M.J., GALAPAGOS
Willy's Upcoming Tours