Private Birding Tours with Denis Kania & Field Guides
Your host and co-leader for these private, invitation-only tours in association with Field Guides is Denis Kania.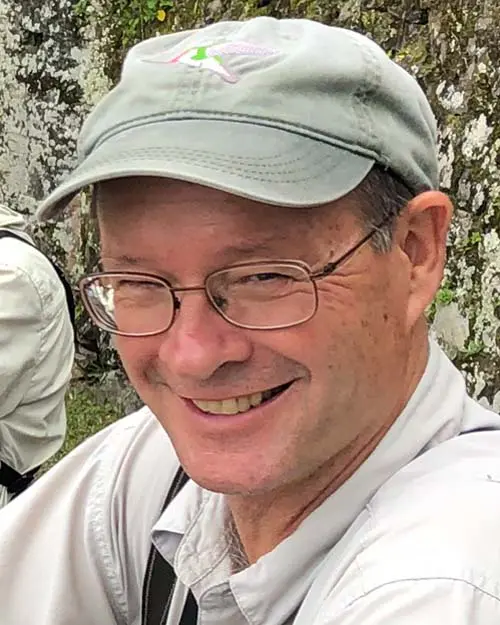 Denis has been organizing private groups through Field Guides since 2000, and as of early 2020 we have worked together on nearly 20 tours, from Ecuador, Bolivia, Brazil, and Argentina to East Africa, Ghana, Jamaica, Thailand, and more.
On each tour offered in conjunction with Field Guides, Denis will be joined by an experienced Field Guides leader who knows the birds and logistics well. All of your tour arrangements, including air travel arrangements at no extra fee if you wish to have us make them, will be handled through our Austin office, which prides itself on top-notch service to all our tour participants traveling with us worldwide.
Upcoming DENIS KANIA/Field Guides Tours

MEXICO: YUCATAN & COZUMEL in 2020 with Denis Kania & Field Guides
DEC 2-11, 2020 with Chris Benesh & Denis Kania
(More info coming soon)
THAILAND in 2020 with Denis Kania & Field Guides
FEB 15-Mar 7, 2020 with Dave Stejskal & Denis Kania
(More info coming soon)
PAST Denis kanis/Field Guides TourS
JAMAICA in 2019 with Denis Kania & Field Guides
DEC 2-8, 2019 with Cory Gregory & Denis Kania
Click to see the triplist