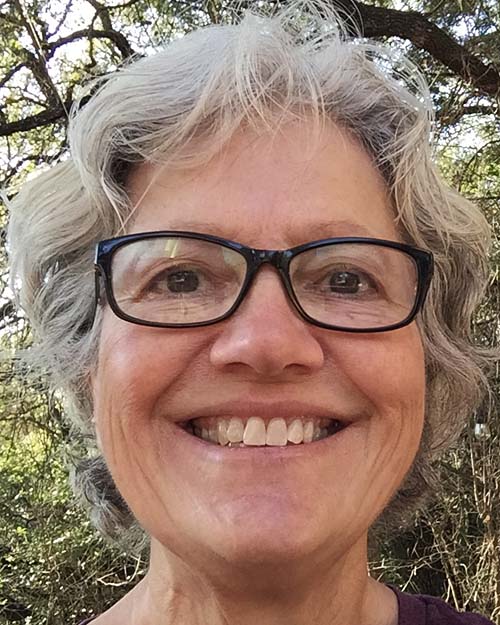 Peggy joined Field Guides back in 1987, over time growing into a key role overseeing tour operations and our office staff as our Business Manager and becoming an owner in the company. For many years she has also served as the Chair of our Scheduling Committee, which is responsible for the vital process of constructing our annual tour schedule, balancing the needs of our prospective clients, our guides, and the business as a whole.
In the past few years, Peggy has reduced her workload to part-time, retiring as an owner but continuing to work on special projects for the company. Among these projects are private tours for both organizations as well as individuals bringing together groups of friends for a birding adventure under the leadership of one of our staff guides. Her vast experience with our tours to destinations worldwide ensures that our private groups are set up for the best possible tour experience.
These days, when Peggy and her husband, R.P., are not at home in Austin, you'll find them towing their Alto trailer to places around North America in search of beautiful landscapes and adventures, good music, and the wonder of life.