Take a break with us…
We miss being out in the field with you. But we're posting here on a regular basis items we hope you'll enjoy as a break, including videos from our own staff. Be well—we look forward to seeing you again soon!
RECENT ITEMS BELOW:
• Tom (Albatross) records Louisiana Waterthrush near Cape May (4/8)
• Eric (Eagle) explores the Colorado mountains (4/6)
• Micah and John and American Three-toed Woodpeckers (4/3)
• Doug goes storm birding in Brooklyn, NYC (4/2)
4/8—Tom records the return of Louisiana Waterthrushes to Cape May
Tom Johnson (the Albatross) spends some time watching and sound-recording recently arrived Louisiana Waterthrushes in the wilds of southern New Jersey.
NOTE: After this video was made, New Jersey closed its state parks and state forests, so Belleplain State Forest is not currently accessible to the public. When birding and while social distancing, remember to check access situations for your local birding spots because circumstances often change abruptly. Be safe out there!
4/6—Eric Hynes (Eagle) explores the Colorado mountains
Field Guides leader Eric Hynes is joined by his research assistants (aka his wonderful daughters Rita and Molly) on a birding adventure in his spectacular neighborhood in the mountains of southwestern Colorado.
4/3—Micah (Bare-eye) and John (Kingfisher) search for woodpeckers in Arizona
Join Field Guides leaders Micah Riegner and John Coons on a search for American Three-toed Woodpeckers near Williams, Arizona.
4/2—Doug goes storm birding in Brooklyn, NYC
Guide Doug Gochfeld visits one of his favorite Brooklyn birding patches when there's no one else around on a recent stormy day. It was a little wild and wooly out there, but there was some cool stuff to see nevertheless. And there's nothing better than an excuse to get out birding, right?
4/1—Why we bird (wisdom from the wilds of Brazil)
Group members on Bret Whitney & Marcelo B's Brazil's Rio Roosevelt: Birding the River of Doubt tour take a few minutes during an early afternoon birding lull to riff on what draws them to watching birds…
3/29—Bret Whitney's screech-owl
Guide Bret Whitney (whom we and many of you know as Kite) takes on an 8-minute tour of his yard in downtown Austin, Texas, with some fun discoveries along the way. It's classic Kite, enjoy!
3/26—The Bird Song Opera: Listen and watch!
If you want to have a little fun, both in terms of the audio component as well as testing your global ID skills a little, check out this Bird Song Opera by clicking on the image below. Recent participant Roslyn Chernesky (thanks!) sent us the link to this creative piece put together by composer Volker Pannes/ShakeUp Music. A joy to watch.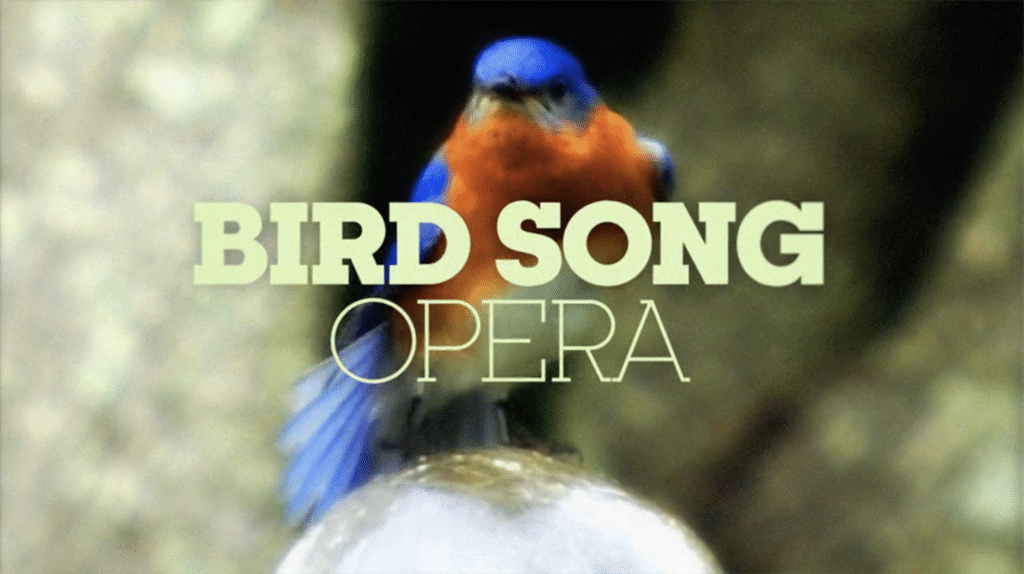 3/24—Guide Tom Johnson at Jakes Landing, Cape May County
Tom takes us along on a short video as he heads out solo to check one of his favorite local patches on a chilly March morn.
3/24—Springlike thoughts
Participant Doug Clarke returned from one of our recent tours to Oaxaca, Mexico, with some lovely pics he shared. Wherever you live, but especially if you're in a northern clime, these colors can't help but make you think about spring and the birds soon pushing northward. Thanks, Doug!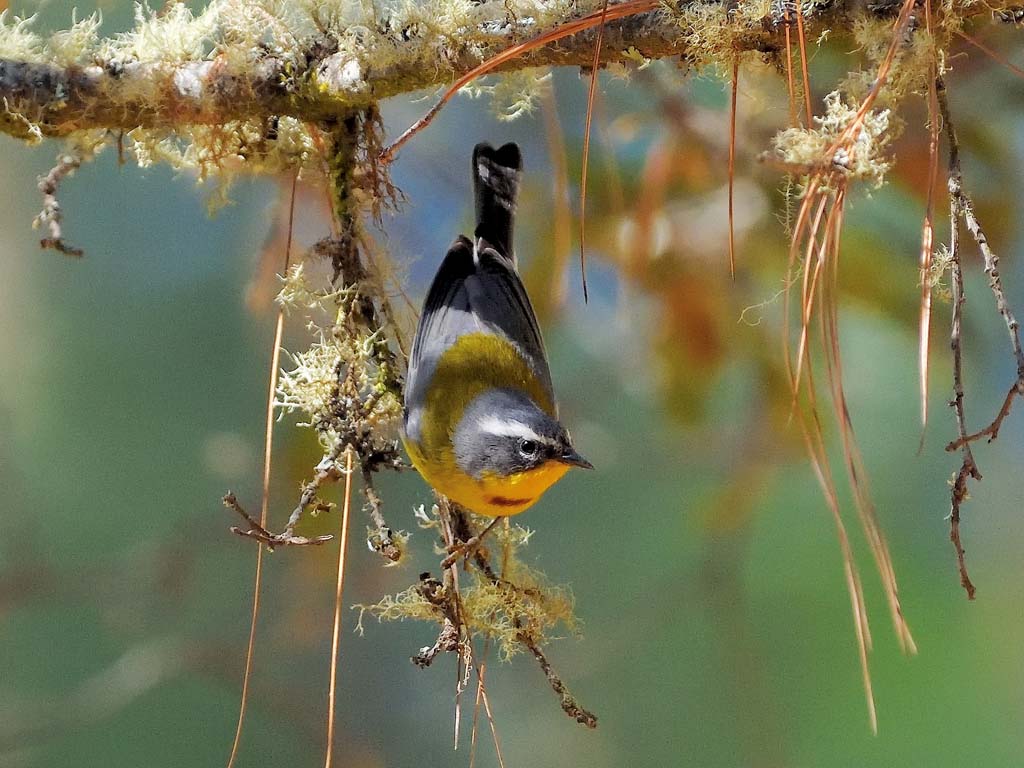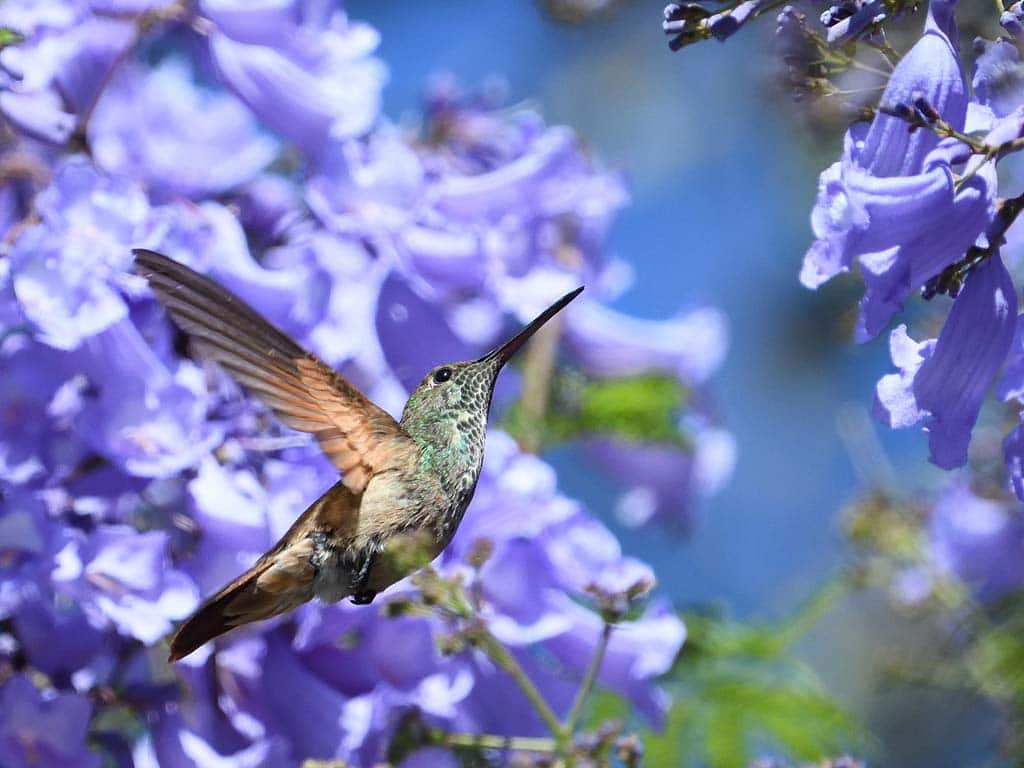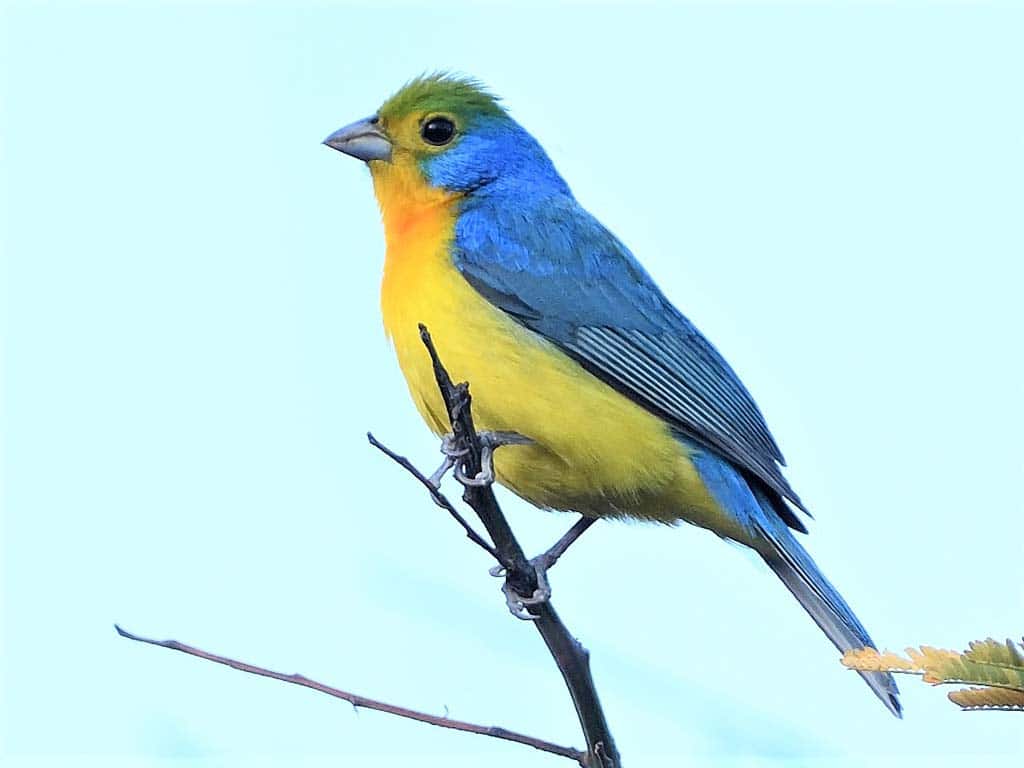 We've been communicating with a lot of tour participants recently (if you're booked on a tour in the next few months and haven't yet heard from us, you will soon, hang on), and we've had some wonderful messages from folks. Here's one of our faves:
"Hang in there, and thanks for the hard work. I have other trips cancelling with other tour companies. They all behave like regular businesses. You guys feel like family–and yes, I know you're a business. Just saying, it's a pleasure to work with you."
And it's a pleasure for us to work closely with such a wonderful and supportive group of folks who travel with us…thank you!