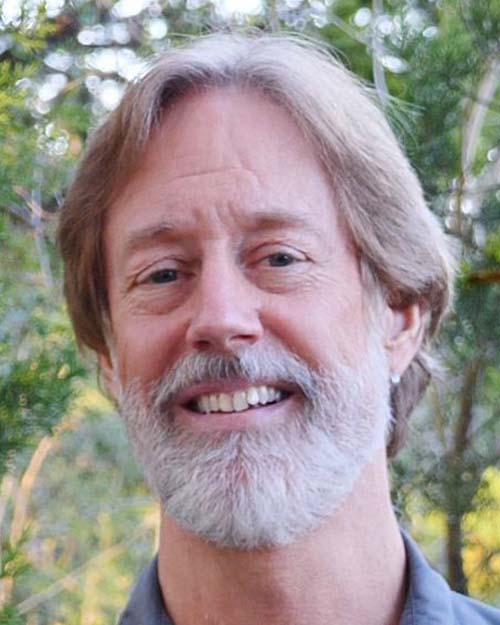 Bret Whitney grew up birding in the wild Midwest, mostly in Indiana, where he graduated from Earlham College. He is known for his ability to identify birds by their calls and songs, which has led to his stumbling onto multiple species new to science during research expeditions and even on Field Guides tours!
Bret is one of the founders of Field Guides, a Research Associate of the Museum of Natural Science at Louisiana State University, an Associate of the Lab of Ornithology at Cornell, 2004 recipient of the ABA's Ludlow Griscom award, and an eternal optimist about almost everything. Bret guides many of our Brazil tours and, with Brazilian colleagues, he is producing a series of regional field guides to the birds of Brazil.
Scroll down to see Bret's current schedule of tours.
Client comment
"Bret has such amazing hearing and knowledge. He is like a bird maestro! His knowledge is deep and he shares so much as the tour unfolds. I loved this tour, wouldn't change a thing. I've done three tours with Bret and will definitely travel with him again." D.F., Nowhere but Northeast Brazil!
"As always with Field Guides, a great experience. Bret Whitney and Marcelo Barreiros are excellent guides, always making sure we see the birds well. They are incredibly patient about this, in fact! Office service was very helpful and timely, as always. In this regard, Field Guides buries the competition! A Field Guides trip is the gold standard for me. I have traveled with other good companies, but you are the best. Best guides, best support. The birds will show up for any good guide, but Field Guides makes it a great experience." P.P., BRAZIL: MINAS GERAIS & TOCANTINS -- BLUE-EYED GROUND-DOVE & MORE
Bret's Upcoming Tours