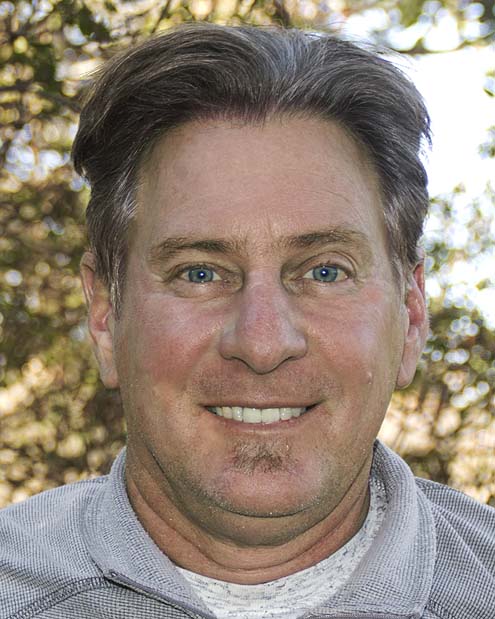 Special Note: Joe Grosel, 1966-2021: We are deeply saddened to note that Joe Grosel passed away on August 14 from complications of a COVID-19 infection he contracted in late July. Joe had been scheduled to receive his first vaccine dose in August.
We had the good fortune to begin working with Joe as a guide and, with his wife, Lisa, as logistical organizer for our South Africa tours in 2013, and Joe's role expanded to guiding additional Field Guides tours to other Africa destinations in 2018. In 2019, Joe designed two new Field Guides tours to southern Africa featuring birds, wines, and wildflowers in one, and visits to Victoria Falls, Chobe, and Kruger in the other. Due to the pandemic, we had not yet been able to operate either one with Joe. In addition to his work with Field Guides, Joe operated a small consulting business that helped in local guide training and bush tracking, and Joe continued to publish ornithological papers including The Conservation of the Short-clawed Lark (Certhilauda chuana).
Joe was an excellent guide, fun, seemingly always in good spirts, extremely knowledgeable, and a team player. He made friends easily with our office staff and our other guides who were lucky enough to work with him, and we were delighted to see our working relationship growing. We will miss him greatly.
Joe was 55 and leaves behind his wife and business partner, Lisa, and three daughters.
We include here links to two videos of Joe, the first video hosted by Rose Ann Rowlett with Joe and Terry Stevenson recorded after a South Africa tour several years ago, the second video an interview of Joe hosted by Jesse Fagan in June 2020 as part of our OutBirding video series. If you did not have the chance to travel with Joe, these videos will help give you a sense of the wonderful person he was. Joe's original bio continues below.
---
Joe Grosel grew up in the northern Limpopo region of South Africa and showed a great passion for the natural world around him, developing extraordinary observation and bush skills from a young age. Joe's post-graduate qualifications lie in the field of wildlife management, ecology, and ornithology.
Joe has experience in a range of wildlife-related disciplines including ecological research in Kruger National Park; big-game capture and translocation; safari-guide training; management of large, private game reserves; and environmental management for local government.
Because of his love for the Limpopo Province and its great avian diversity, he has been instrumental in establishing birding routes, bird clubs, and birdwatching sites throughout the province.
Joe and his wife, Lisa, live on a farm near the city of Polokwane, from which base they run an ecological consulting company and conduct birding and other eco-tours. Joe has designed and led birding tours and safaris across southern and east Africa for more than twenty years and still enjoys every excursion as much as his clients do.
Client comment
"Joe Grosel was amazing. His ability to identify birds by ear is incredible. He was good at giving directions on how to find the bird, and he really worked at making sure we all saw the bird. And he has a great sense of humor and is fun to travel with. He was terrific!" S.S., NAMIBIA & BOTSWANA
"We are long-time clients and this was an area that we had not yet visited. We had heard good things about Joe Grosel. An excellent experience. Fine birds, lodging, food and wonderful mammals in Kruger NP. Each area that we saw was different and interesting. This was our first time with Joe and we really enjoyed his relaxed approach." R.S., SOUTH AFRICA
Video conversation
Click here to enjoy a video of Rose Ann Rowlett talking with Joe Grosel and Terry Stevenson on the last morning of our 2018 South Africa tour.