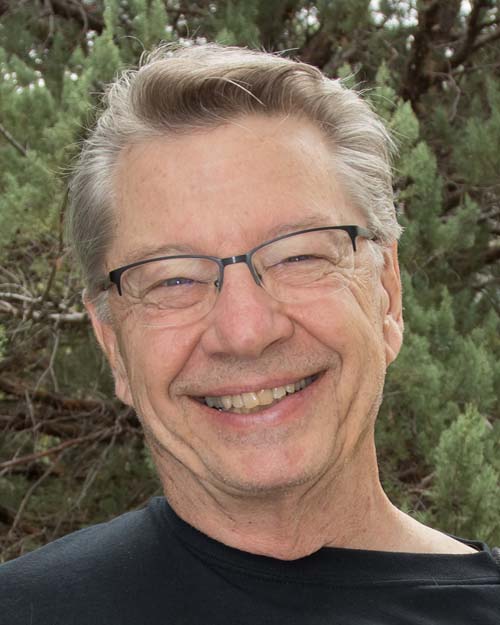 John Rowlett, a native of Golden-cheek country, has been enchanted by birds since he and his sister were riveted by a Baltimore Oriole and an Indigo Bunting at their elementary school in Austin. After an 11-year apprenticeship working with Edgar Kincaid on The Bird Life of Texas (1974), John joined his friend Victor in partnering, in 1976, Victor Emanuel Nature Tours, where he was an owner and guide for nine years.
One of the founders of Field Guides in 1985, Pepper--as he is known by his colleagues--has guided bird tours on all continents, specializing in the Neotropics. He settled down briefly to earn his Ph.D. in English from the University of Virginia, where he later spent two years as Program Director of the Commonwealth Center for Literary and Cultural Change. After sitting on the fence between natural history and literary history for more than forty years, he retired from guiding in 2016.
Pepper is the 2009 recipient of ABA's Roger Tory Peterson Distinguished Service Award for a lifetime of achievements in promoting the cause of birding. He, Abbie, and their pups (Charlie and Norah) are living it up in Charlottesville.