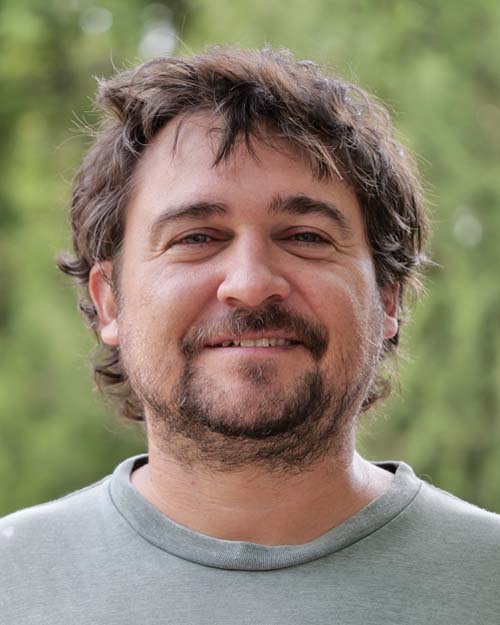 Marcelo Barreiros is a native of Sao Paulo, Brazil, who became fascinated with birds when he entered college in 2005, graduating with a degree in biology in 2009. He then moved to Manaus to work with conservation of Harpy Eagles and other large forest raptors, monitoring nests in both the Amazon and the Atlantic Forest regions. Today, Marcelo's depth of expertise in finding and identifying even the rarest species has earned him an outstanding reputation among the leading fieldmen in Amazonia and, increasingly, all of Brazil.
Marcelo and his wife moved back to Sao Paulo in 2015 to be closer to family and the wonderful beaches and Atlantic Forest. Marcelo is a friendly, generous guide with an even temperament and ready laugh, who truly enjoys showing birds to tour participants. He began working on Field Guides tours in 2016 and 2017 and has co-led trips with various of our senior guide staff, including Bret Whitney, Dave Stejskal, and Megan Edwards Crewe. He has a full schedule of upcoming tours in Brazil ane Guyana and will see the occasional foray elsewhere.
Marcelo has been generating lots of great reviews on post-tour evaluations from our clients who have traveled with him. We think you'll have a great tour, too.
Scroll down to see Marcelo's current schedule of tours.
Client comment
"I've taken three other Field Guides tours and they all ran very smoothly and have been very enjoyable. Your office staff members are more responsive than those with other companies, and your guides are uncommonly nice in addition to being top-notch birders. I enjoyed the tour from start to finish. I'd absolutely travel with guides Marcelo Barreiros and Dave Stejskal again. Field Guides is top notch." J.L., RIO NEGRO PARADISE: MANAUS, BRAZIL
Marcelo's Upcoming Tours