Features
Birds of a Feather: Eagles
Have a look at our second feature in the new series Birds of a Feather focuses on eagles , or, more precisely, on raptors that have "eagle" in the name. Our series is partly an excuse to jump from continent to continent and enjoy some of the highlights from past (and future) tours, but we hope to provide some "big picture" on these big raptors, too, and a few finer points about their biology, behavior, identification, and taxonomy. Eagles, of many stripes, are found on almost 95% of our tours, and they're usually huge and impressive, so they make excellent ambassadors for their respective tours. It's always a good day to see an eagle. So sit back with a cocoa, tea, or coffee and take a virtual trip with us on a quest for eagles!
Megan, Mike, and the Half-Acre Project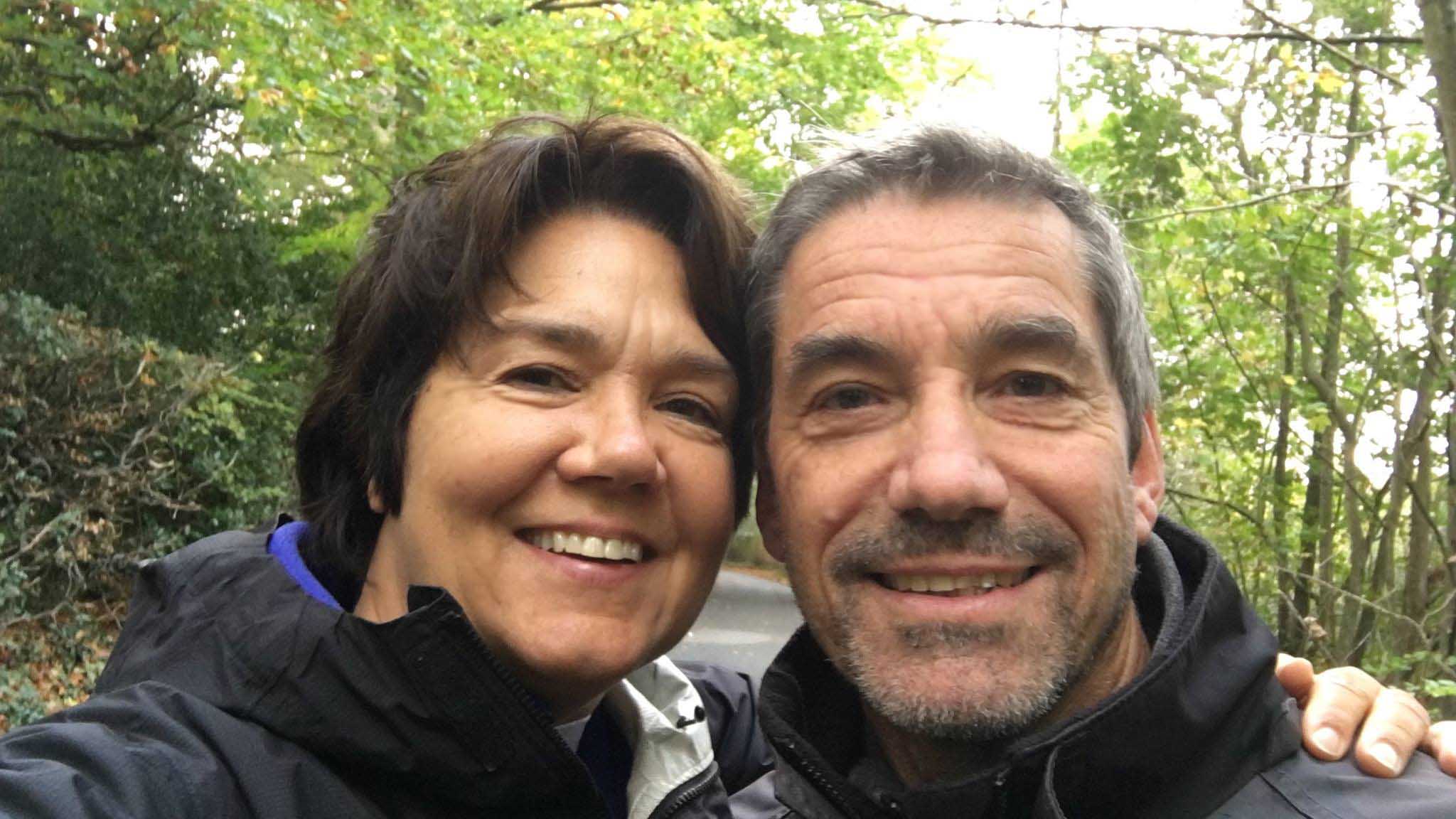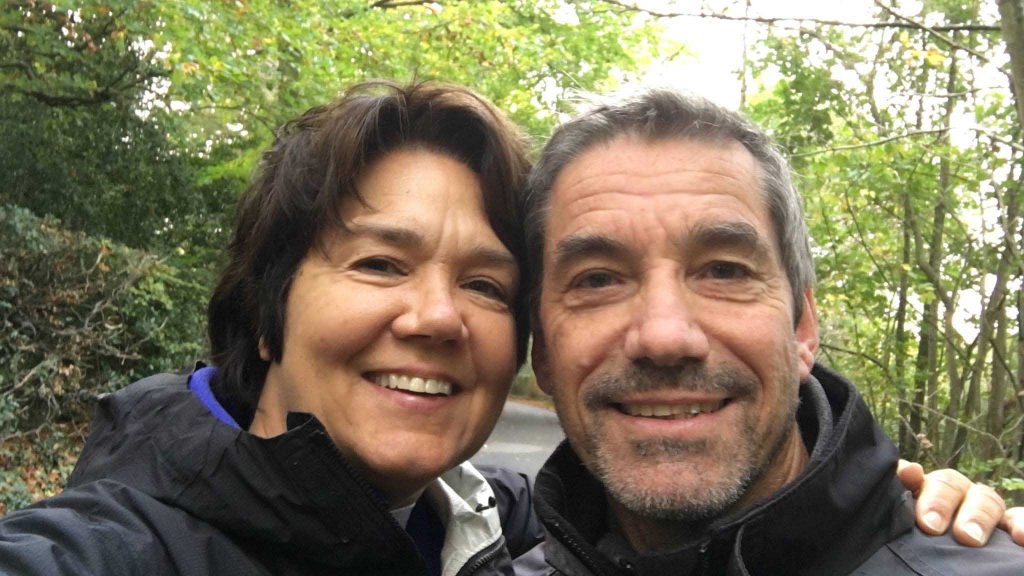 If you're like most of us, you probably keep a list of the birds that you've seen in your yard. You could probably make a list of the mammals, reptiles, and amphibians you've seen there too. But guide Megan Edwards Crewe and her husband Mike are taking their yard-listing in Norfolk, England to another level entirely. Inspired by a woman in Leicester who found more than 2600 species on her suburban plot over a 30-year period, they've set out to document every species that occurs in their half-acre, rural garden. That means putting a name to every plant, insect, fungus, mollusk, and arthropod as well as all the "regular stuff," and it's proving to be quite the challenge.
So far, in their first year of effort in what they call their Half-Acre Project, they've tallied more than 850 species, including a number that are new for their corner of England. (All records, with photographs, are being entered into the U.K.'s National Biodiversity Network records database, so that they can be used by the scientific community.) They've also had scores of species they haven't yet been able to put a name to. "Bees are tough," Megan says. "So are hoverflies! Before we started this project, I had no idea there were so many." She confesses to having spent many hours flat on her stomach in the garden, watching and photographing the tiny denizens that had escaped her notice in previous years. And she adds that she can now identify far more of the plants and insects that are common across Europe–certainly a boon for anybody who travels with her to Britain, France, or Greece! Check out the Half-Acre blog (and maybe start your own project in this New Year?)!
Guide Marcelo Barreiros: A little background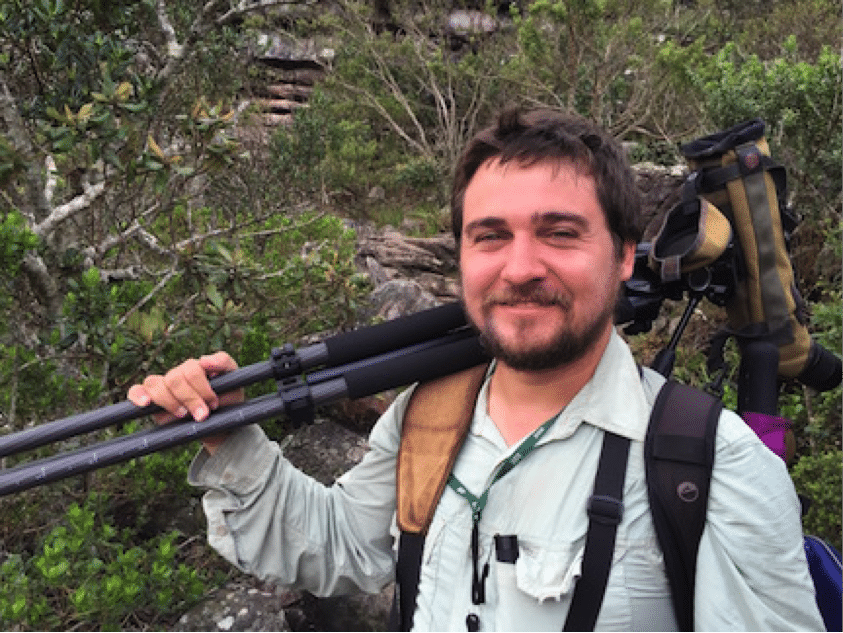 Congratulations & cigars are in order for our amazing guide Marcelo Barreiros, who with his wife, Renata, welcomed a little daughter, Lia, into the family last August! Marcelo and family now make their home in Jacareí, northeast of Sao Paulo, not far from very nice Atlantic Forest habitat (and beautiful beaches) and not far from where Marcelo grew up. His path to Field Guides was a winding one. After college (majoring in biology), he earned a two-year fellowship to work with Harpy and Crested eagles in the Amazon Basin, which gave him the chance to travel across much of Brazil. Specifically, he mapped new nests and placed gps/vhf transmitters on the young in order to understand their dispersal from their natal territory. Marcelo writes: "This work immersed me in the entire Amazonian avifauna and in the reality of local communities. When the fellowship ended in 2011, I decided to stay in Manaus and continue working with birds, doing environmental consulting and research."
It was in Manaus that Bret Whitney and Marcelo Padua met Marcelo, while they were preparing for the Rio Negro Paradise Tour. After working with Bret for several more years, Marcelo accepted the offer to come to Field Guides full-time. How lucky we are! His upcoming tours in 2020-2021 include a dizzying array of 14 Brazil tours, a Trinidad & Tobago turn, plus the Guyana: Wilderness Paradise tour that makes such a great introduction to the joys of birding in virgin primary rainforest. (Still space available on the March 28 departure!) Participants on Marcelo's tours have sent us glowing words on his outstanding field skills, natural warmth, and logistical legerdemain. Oh, and one more thing: in Brazilian Portuguese, the double 'r' is pronounced more like an 'h' (for those with Spanish or Italian skills who might assume a rolled 'r'), so it's "ba-HEH-ros." It never hurts to get the guide's name right the first time!