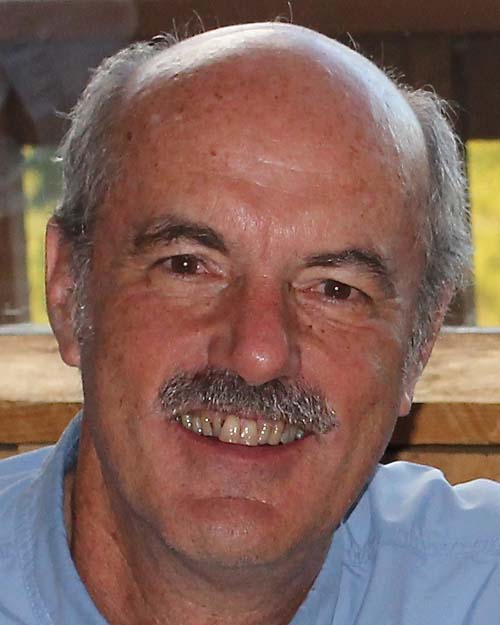 Richard Webster and Rose Ann Rowlett live in a refurbished home in Portal, Arizona. Richard claims that his heart is in the American tropics, oscillating rapidly between the Andes and Amazonia, but his frequent and enthusiastic journeys to other continents have long betrayed his love for birds and birding everywhere.
Richard joined Field Guides in the early 1990s and played a key role in the development of numerous new tours as well as company policies. He guided his last "official" Field Guides tour in early 2018, a Bhutan trip following an itinerary Richard inaugurated many years back and guided to participants' delight since then. But retirement from regular tour-leading means he can now turn his attention more fully to that much-neglected manuscript on southern California's birds!
Richard's current preoccupations are still a re-re-re-recurring drought (more than a decade despite the occasional monsoon flash flood), pampering Rose Ann in her retirement, and playing with the trail camera that reveals the Gray Foxes, Black Bears, Bobcats, and Mountain Lions that traverse the yard overnight. When he's not looking for birds in their yard, Richard will undoubtedly be traveling with the "Grebe" to some favorite as well as new birding haunts farther afield.