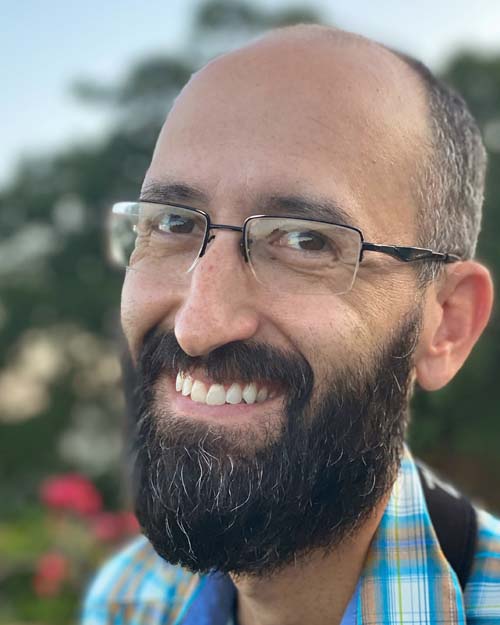 Cory Gregory, a lifelong addict of all things birds, started learning birds on flashcards at the age of three. Ever since he can remember he knew he wanted to pursue his passion and work with birds. Cory earned a B.S. in zoology in Michigan, where he also worked for Whitefish Point Bird Observatory for several seasons. He then furthered his education at Iowa State University, where he earned a M.S. studying Long-billed Curlews in Nebraska. To this day, the prairie states mean a lot to him.
As an avian ecologist, Cory has worked with a wide range of birds including Steller's Eiders in Alaska, Laysan Albatrosses in Hawaii, Red Knots in Georgia, and Upland Sandpipers in Kansas. In 2014 and 2015, Cory served as a local guide on St. Paul Island in the Pribilofs of Alaska and hasn't stopped guiding since.
Parallel to being a full-time guide, Cory still identifies as a lifelong biologist and will occasionally work field jobs when he can. As recently as 2022, he worked as an avian ecologist in northern Michigan where he captured, handled, and banded Northern Saw-whet Owls.
Cory has been based out of Hannibal, Missouri, for some time and now serves on the Missouri Birds Record Committee. When not on tour, he and his partner, Ashley, pursue their interests in birding, traveling and, recently, moths.
In North America, his stomping grounds, Cory has co-led Field Guides groups to locales coast-to-coast including Arizona, Alaska, New Mexico, Colorado, Texas, Maine, and Newfoundland. Farther afield, Cory has also guided in Costa Rica, Mexico, Jamaica, Colombia, Peru, France, and Australia. He has a busy and wide-ranging schedule coming up thanks to adding Oregon and Michigan to his portfolio of tours. Folks have had a great time traveling with Cory, and we think you will, too!
Scroll down to see Cory's current schedule of tours.
Client comment
"An excellent experience. Cory Gregory's birding skills are exceptional. His sight and hearing seem super-human, and his knowledge of the birds' plumage, songs, and behavior is top-notch. He is excellent at finding the birds and getting the trip participants 'on' them. He was also a master at the organization and conduct of the trip, efficiently securing lodging, food, and transportation for the participants. It was a pleasure birding with Cory because he is funny, caring, genuine, smart, and helpful. Cory is one of the best." C.G., AUSTRALIA
"It was a truly wonderful trip. The group was very compatible and all of us helped each other get on the bird. Guides Richard Webster and Cory Gregory are good-natured, positive, and kind people who are genuinely interested in the participants' satisfaction with the trip. As always, your office service was excellent. Field Guides is the best operation I have used." C.H., Colombia: Santa Marta Escape
"The tour was excellent. I had great learning experiences with both Chris Benesh and Cory Gregory. I would recommend them both to other birders. Cory is a great addition to Field Guides, and I hope to see him again." M.P., Texas's Big Bend & Hill Country
Links for Cory
Here are a few links relating to Cory that we think you'll enjoy:
Cory's blog, "See You at Sunrise"
Cory's Flickr photo site
Cory's Upcoming Tours