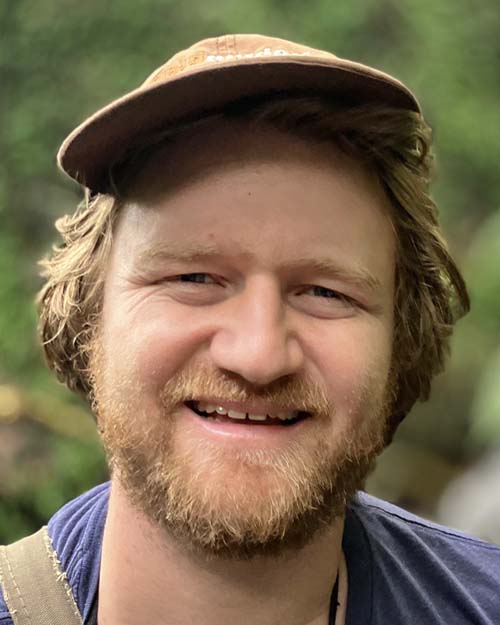 Micah Riegner grew up exploring the Central Arizona Highlands and was fortunate to have parents who took him along on college field courses ranging from the coast of Mexico to the mountains of Costa Rica, where encounters with tinamous, barbets, and jacamars launched him into the birding world at a young age. During his time at Prescott College, he made annual pilgrimages to Amazonia, where he worked as a guide and participated in expeditions, mostly in Brazil. For his master's he studied the foraging ecology of Amazonian woodcreepers. When he's not in the field, he tries to make time to paint birds and other creatures that spark his interest.>
Micah guided tours with Bret Whitney, John Coons, Dan Lane, and Tom Johnson before joining Field Guides full time in 2019. Micah is a generous guide with an easy laugh and is eager to share his love of birds and nature in the years to come. We know you will have a great time traveling with him, too!
Scroll down to see Micah's current schedule of tours.
Client comment
"The best feature of the tour was the guides, Bret Whitney and Micah Riegner! Bret's knowledge, skill, and passion as a birder, tour leader and scientist are unparalleled. Micah is exceptional as well. He's passionate about the birds as well as all things nature. We've traveled with Field Guides for 30 years because they are a top-notch company, and we have had very little desire to try another company. We know we won't be disappointed on a Field Guides trip." C.P., BRAZIL'S JAPURA & TEFE RIVERS
Video from Micah's tours
Enjoy a video by Micah from our 2020 "Central Mexico & Baja: Birds, Butterflies & Whales" tour — great fun!
Link to Micah's artwork:
A website showcasing some of Micah's watercolors, field sketches, and photography.
Micah's Upcoming Tours