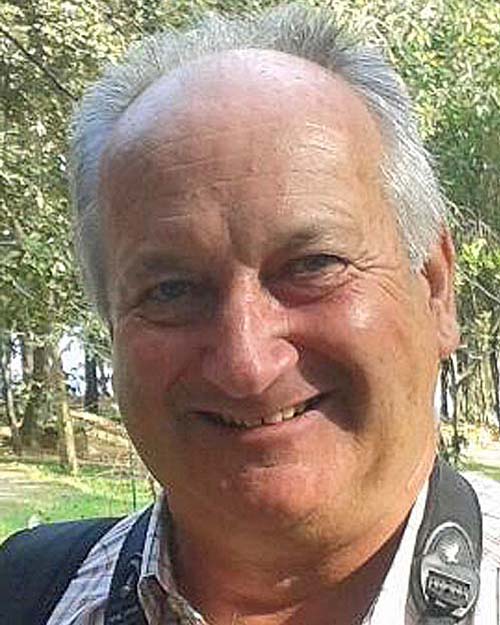 Terry Stevenson, originally from England, has made Kenya his home since 1977. He is the senior author of the Field Guide to the Birds of East Africa: Kenya, Tanzania, Uganda, Rwanda, Burundi -- the only guide in the region to have a text and maps opposite plates format; it has recently been released as an app, with the added advantage of making it possible to hear many of the calls. He is also co-author of Birds of the Horn of Africa: Ethiopia, Eritrea, Djibouti, Somalia and Socotra. Published in 2009, this acclaimed guide is the only one to this region. He is a member/advisor to the Bird Committee of Nature Kenya and the East African Rarities Committee. On November 30, 1986, he set a new World Big Day record with 330 species seen in one day in Kenya; the record stands today.
One of Africa's and India's foremost bird-tour guides, Terry has led numerous Field Guides tours across the African continent, in Madagascar, and in India. He is currently living in a mud-and-cow-dung mansion near Mt. Kenya. Terry's tours include East Africa (Kenya and Tanzania), Namibia and Botswana, South Africa, and Ethiopia. He'll also make a couple of favored detours to India as well as Hungary and Romania.
Scroll down to see Terry's current schedule of tours.
Client comment
"I have traveled with Field Guides 12 times previously and have never been disappointed. I'd had an incredible trip with Terry Stevenson to Kenya and knew that this would be a great chance to visit another area of the world and have a fantastic time birding. It was a great trip. I wish I could spend a year birding with Terry. He is very easy to bird with, never impatient, kind to a fault, keeps everyone updated and on task. He is able to get everyone onto the birds quickly. Your office does such a great job with organization, planning, communication, etc." J.H., HUNGARY & ROMANIA
Video conversation
Click here to enjoy a video of Rose Ann Rowlett talking with Terry Stevenson and Joe Grosel on the last morning of our 2018 South Africa tour.
Terry's Upcoming Tours