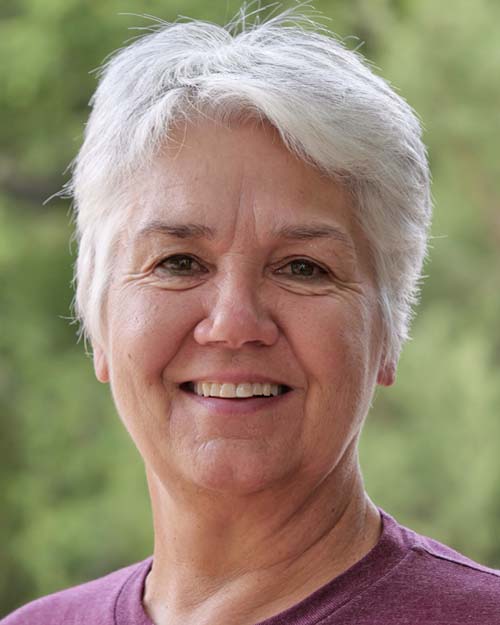 Megan Edwards Crewe has been birding since childhood. After graduating from Purdue University, she sampled an impressive variety of jobs before discovering Field Guides. Since joining the company back in 1998, Megan--who brims with information and enthusiasm--has delighted in sharing the wonders and adventures of birding and the natural world with tour participants.
One unexpected bonus of the job has been meeting her British husband, Mike, with whom she co-led a trip to France in 2000. They've bounced back and forth between the US and the UK during their marriage, and they are now back on the edge of the historic market town of Aylsham in the east of England. There, Megan is busy exploring the 26-mile-long Marriott's Way (a long-distance footpath that passes within yards of their home) and reveling in the surrounding cultural history.
Scroll down to see Megan's current schedule of tours.
Client comment
"It was a great experience--we enjoyed both the rainforest and the savannah areas of the country. Megan was GREAT!!! She did everything she could to find the target birds. She did her best to make sure everyone saw all the birds she saw. She has a real talent for spotting birds! Plus, she is very congenial, sharing lots of interesting (and funny!) stories." D. & K.G., GUYANA: WILDERNESS PARADISE
"The whole experience was excellent. Megan Crewe is a first class guide with amazing eyes for birds. I was impressed with the excellent organization that Field Guides has put together to make the trip run smoothly. Megan knew all of the in country support people, treated them well, and everyone was friendly. Field Guides, in my mind, is at the top of the heap when it comes to bird tours. Well organized,with superb guides." E.T., GUYANA: WILDERNESS PARADISE
"It was a wonderful tour. Just one of the best I have been on. I like guide Megan Edwards Crewe because she is so clear about what to expect, she gives you tidbits about the birds the whole time you are out in the field and she has wonderful eyes for spotting birds. She has a gentle sense of humor and she gives each of her participants her full attention. Field Guides does better than any other company I have used. You offer the most complete and consistently superior service of any one I have been with." L.R., GUYANA WILDERNESS PARADISE
Megan's Upcoming Tours