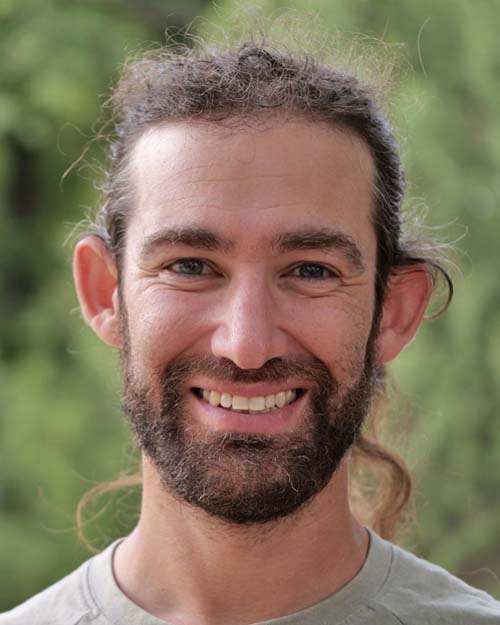 Doug Gochfeld made the jump from a love of trains, planes, and automobiles typical of many 7-year-olds to an avid interest in birds after a close encounter with a Steller's Jay in the Pacific Northwest. This filled his early formative years with scouring the urban landscape of New York City for birds with his father. After a teenage break from all things avian, he returned to it with a vengeance, and he hasn't looked back.
His first birding job was as a migration counter at the legendary Cape May Bird Observatory, where his love of and interest in the dynamics of migration (of anything with wings, insects included!) was cemented. From 2006 to 2016, he worked with birds from New Hampshire to Arizona, and from Suriname to Israel. He has also spent a substantial amount of time guiding in Alaska, the bulk of which was spent on St. Paul Island in the Pribilofs.
Doug's strongest interests in birding are migration, vagrancy, and overall patterns of distribution. Shorebirds and seabirds (and any other long-distance migrants, really) hold a special place in his heart, and he has done intensive work studying the breeding and wintering ecology of Hudsonian Godwits in Alaska and Semipalmated Sandpipers in Suriname and Brazil.
In addition to being on the New York State Avian Records Committee, Doug is also passionate about spreading the gospel of birding and the outdoors, and to this end he participates in youth and urban birding initiatives and has guided at birding festivals across the country. His writing and photographs have been published in a myriad of venues.
Doug has co-led Field Guides groups from Alaska, Trinidad, Panama, Cape May, and Arizona, to Newfoundland/Nova Scotia, New Guinea, Cambodia, Vietnam, Texas, Puerto Rico, Madagascar, and more. Additionally, he brought Florida and Israel back into our schedule in 2018 and developed our New Mexico tour for its 2019 inaugural. Scroll down to see his tours below--we think you'll have a great time traveling with him!
Scroll down to see Doug's current schedule of tours.
Have you checked out our new OutBirding with FieldGuides video series? It features episodes covering not just guided tours of great birds and habitats but also interviews with fascinating bird-folks, field techniques, tools of the trade, field recipes, and much more. This is a long-term venture that will share much of what our guides love about birds and birding, both their own experiences and their tips for enjoyable, enriching field time. Why not subscribe for a modest annual or monthly fee?
Client comment
"Excellent group experience. Everyone was very nice and compatible. Field Guides has so many great guides, but I have to rate Doug Gochfeld as one of the best I have ever met. It was such a pleasure to be on a birding trip with him! Office service was excellent." M.P., ALASKA FALL GOLDMINE
Links for Doug
Here are a few links relating to Doug that we think you'll enjoy:
A piece by Doug about raptor migration in Israel
Doug's Flickr photo site
Doug's Vimeo video site
Doug's Upcoming Tours